HAWKE'S BAY'S GIMBLETT GRAVELS WINEGROWING DISTRICT LIES ON THE ANCIENT BED OF THE NGARURORO RIVER, WHICH CHANGED COURSE IN 1867 TO EXPOSE ITS SOILS FOR POSSIBLE VITICULTURE.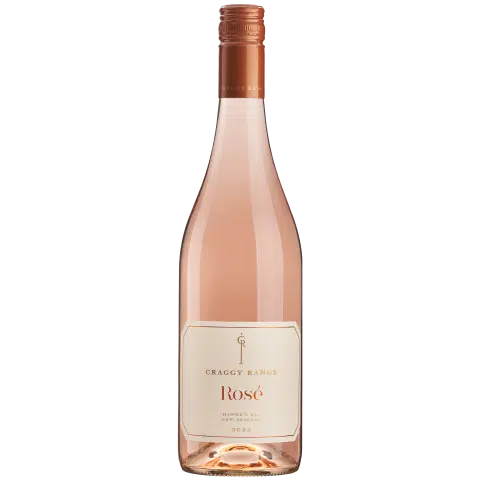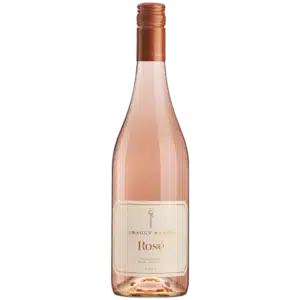 2022 ROSÉ
GIMBLETT GRAVELS
HAWKE'S BAY
The soils are composed of small to medium-sized greywacke stones, interspersed with layers of silt and sand down to a depth of at least 40 metres. The stones on the surface absorb sunlight and heat during the day and then radiate heat at night, enhancing the vine's ripening capacity. The stony soil structure allows for very rapid drainage after rainfall events; the low water-holding ability enables us to control vine growth.
Finally, with the low soil content in the profile, there is naturally low fertility which aids in keeping the vigour of the vine low to moderate. These are soils requiring precise preparation and management. When done well, they offer great potential in this locality to produce rich, ripe, yet elegantly structured red wines with a distinctive mineral, hot stone and fine dusty character, which we affectionately call 'Gimblett Dust'.
While the Gimblett Gravels is warm for New Zealand standards, it is still not hot in a world wine context. The combination of relatively low altitude and proximity to the sea, yet sheltered from the direct effect of the sea breeze, creates what we describe as a temperate maritime climate. This location, altitude, and the stony soil's warming influence creates the warmest site in Hawke's Bay.
The lack of excessive heat in the Gimblett Gravels is also a critical factor as it means the aromatic characters in the fruit, which contribute to the floral notes, are retained.